Get your FREE Dream Creator Checklist
Get access to my proven steps to create all projects in natural flow for FREE!!
100% SECURE natural creative flow guaranteed
Get over procrastination and hesitation with these proven Dream Creation Steps
Discover How Easy the Creation of Your Dreams can be.
Have you been blocking your creative flow, or putting things off for far too long?
Have you started a million times on your Dream project, but never made it to the finish line?
Are you hesitating your next steps or procrastinating on what you know needs to be done in order to realize your dream? 
And have you tried to get into the CREATIVE mood, with pushing and forcing yourself to DO IT… ?? With a get things done mentality?
Stop it!!
You have going at it all wrong. What you need is proven step by step Dream Creator Checklist and Aligned Action method that will help you take consistent action on your dreams from a state of Ease and Flow.
Download your FREE Dream Creator Checklist NOW it will help you get clear on your goals, keep the focus and take aligned action on your Dream projects, so you can finish them in as little as 6  – 8 weeks.
Are you ready to learn how this Dream Creator Method can help you achieve the DREAMS you've been putting off? 
Get Access to the
LIVE masterclass
With this Dream Creation Checklist you will make more progress on your dreams that you ever thought possible. In the masterclass I will explain exactly what are the steps to Create your Dream with ease and flow.
This BONUS you'll get for a limited time only, act quickly!
Get Your Dream Creator Checklist
and get fully aligned with what you came here to do...
You are the creator of your life and your dreams are the visions for your future. It's time to put those to practice and start realizing the dreams you have been putting off. 
Living in these times has special meaning and all that you desire can manifest super easy and quick. All you need is a proven checklist that guides you through the steps, and holds you accountable for the Actions you know you need to make to get the Dream results.
* Secure your Fast Action Bonusses NOW before they disappear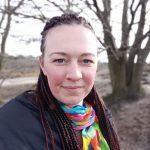 I know that this is where I'm going!
I love knowing I've made the right decision and that every step I take is taking me to realize my Dreams. Dream Creation is Fun!*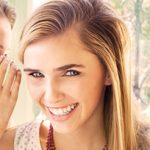 I finally did it, I wrote my book!!
Allowing myself to dream big, before taking action has changed everything for me. Normally I would have bailed on my project long ago, but I got it done!! and in less them than expected.*
*Specific results are not guaranteed. Actual results may vary.
Ready to Create the Dreams you Know you have inside of you?
Download your FREE Dream Creator Checklist and get aligned on taking consistent action.