Get guidance and learn how to integrate your Camino so that you will not only have a great memory but you'll enrich your life. 
Before – Get ready and aligned for your spiritual Camino
During – Follow your inner guidance and have a mystical experience
After – Integrate the magic of Camino into your daily life
Life is Camino... the way to self realization
The spirit of El Camino is magical. It has called so many pilgrims to come and walk her paths, crossing through the desert, over mountains and along the shores of the ocean. The vast and sometimes seemingly endless road, leading up to Santiago de Compostella. 
It's much more than just a hiking trail, it's a journey of self-discovery and self realization. 
One that will mark your life, 
that will help you get back on track,
that will determine your true north, and 
establish why life is worth living. 
Just get your backpack, and walk each day in your own pace and rhythm, with nothing else than yourself…. There really is no better way to get to the core of you.
And whether you come prepared or not, El Camino will teach you all that you need to know. She will show you your strengths, your struggles, your fears, your resilience, your patience, your social abilities and other sides of yourself that you didn't know existed. 
When you have heard the call of El Camino… your life is about to Change! 
El Camino is a spiritual experience
From the moment you got the calling to come to Spain and walk el Camino your spiritual journey began. Being guided along your way, had some personal challenges to overcome to make it all the way to Santiago de Compostela. Al the while feeling like you were taken care of. 
Getting shelter exactly at the right time
Finding your way back to El Camino when you were lost
Meeting the right people, or getting the help you needed.
The food that has fallen in your lap every time you needed it to. 
It was that spiritual guidance, or Santiago himself, that was by your side the whole way. Granting your wishes and keeping you safe.
That's what I call Camino Magic. 
And now there is a way to take this Magic home with you and integrate that way of living into your daily life. Feeling supported and guided all the time. With the free Camino Rituals I will help you integrate your camino experience and make it a way of life. Or you can choose a coaching package, where we look at the signs in your Camino, and help you get back in alignment with why you are really here. 
"When you arrive at the end of your Camino it's time to relax, contemplate and make new plans. There is no better place to do that than Finisterre."
.
.
.
.
.
.
.
.
.
.
.
.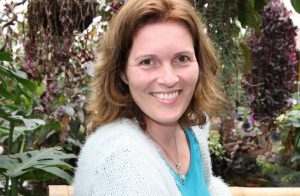 Nanda is an experienced lifecoach who specialized in spiritual development, emotional balance and soul mission coaching. You'll be in good hands for integrating your Camino experience with her and create a new plan for your future. 
During your Camino and at the end of your Camino you can benefit from several Camino Rituals, techniques and meditations that will help you heal, guide you and bring you back in alignment with your Soul. Read the blogs, download the meditations or read the book Camino Rituals. 
At the end of your Camino it's essential to take time and integrate your Camino experience. At the spiritual center we offer workshops, treatments and meditation classes to support you with your integrating process. We also organize retreats and events, check out our calendar what's next. 
FOR NOW WE OFFER COURSES ONLINE. Uncover your Soul Mission
Your new beginning starts here...
We are looking forward to seeing you. Here at Ananda Soul Travel we want your Camino to be a spiritual journey where you will find your answers and come home to who you really are. We would love to help you on this spiritual journey. Integrating your Camino, means taking all the lessons and implementing them in your life, so you will live more joyful, happy and fulfilled. 
To New Beginnings…
What should you bring on your Camino? 
People are usually getting all excited when they plan on going to walk el Camino and they tend to overdress and carry a heavier backpack than necessary. 
El Camino will be the best experience when you travel light and have not only your backpack in order, but prepare for your Camino in a more spiritual way. 
Download your very own Travel Light packing list here and stay in touch to get the spiritual guidance you desire to make your Camino as memorable as possible. It truly is an Experience you will always remember, but it doesn't have to stop there. You can take el Camino home with you and be guided all throughout your life. 
Dear Santiago, keeper of Camino.
I'm asking for your guidance,
to keep me safe,
to teach me what I need to learn
and to receive all the help I need.
thank you for being by my side.
I honor you and will keep my promise to finish el Camino.
Read spiritual camino experiences and get inspired...