Welcome to Uncover your Soul Mission.
I'm super excited that you are here!
Ready to find your Soul Mission and Soul blueprint.
Use your preferred way of payment, using the black button below.
You will be sent to a mollie check-out page, where you can
pay with Ideal, Paypal, or Creditcard, at your convenience.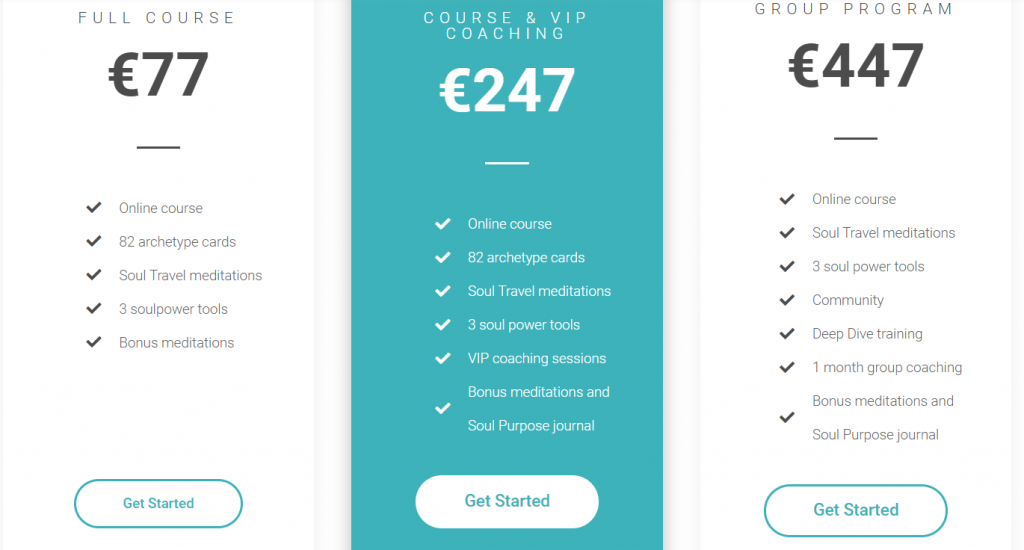 Please choose your package below and click Get Started
Thank you very much and I will see you inside the course.
Love Nanda
P.S. If you experience any difficulty with this page, please contact me